What is UL certification?
UL certification was founded by the global testing and certification organization and standard development organization UL Co., Ltd. of the United States. Since its establishment in 1894, UL has issued nearly 1,800 safety, quality, and sustainability standards, of which more than 70% have become American national standards, and UL is also the Canadian national standard development agency.
Standard
In order to ensure data security, people hope that after a fire, there will be enough time to return all data before the entire network goes down, and move them to a safe place to minimize the possibility of data loss. Therefore, in the cable standard, there is another type of fire protection standard, which is called the "line integrity" standard. Its goal is that the cable can still keep the circuit integrity in the fire scene, so that the power and information can still be transmitted normally. Therefore, cables that meet the requirements of series integrity are also called fire-resistant cables.
At present, there are two types of common fire-resistant cable levels: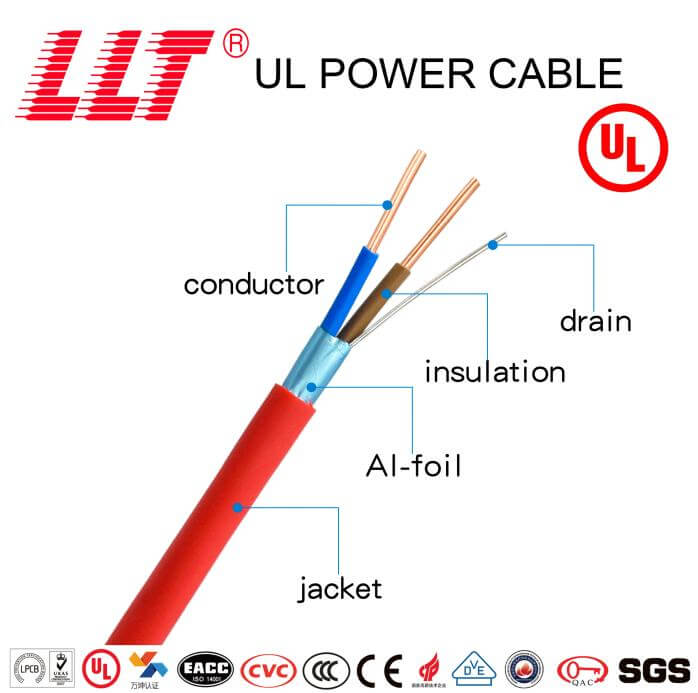 Chinese standard: at 750℃, it can still work for 90 minutes (E90).
German standard: at 800-850℃, it can still continue to work for 180 minutes (FE180).
Although the latest Chinese data center standard requires all cables to use CMP-level integrated cable, that is, they can transmit data normally without being damaged at a temperature of 500°C, leaving a certain amount of time for emergency backup of information. However, it cannot meet the requirements for fire-resistant cables in the national standards, and it cannot be called a fire-resistant cable.
Scope of application
Mainly used in emergency lighting, fire detection, signal induction sensor, blower system, communication system, equipment control system, fire water pump and fire alarm system circuit cable.