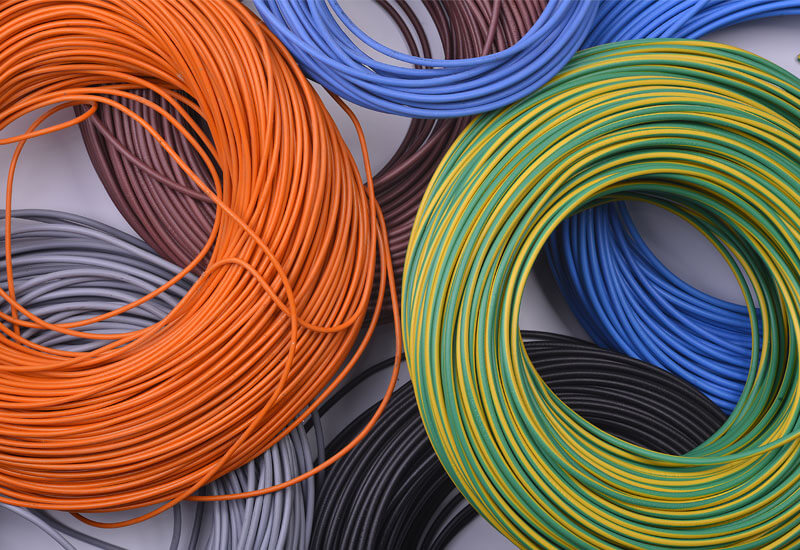 North American cable market to grow rapidly
The cable and wire industry is driven by infrastructure projects
According to the latest research report of Global Market Insights, a consulting company headquartered in Delaware, the North American wire and cable industry will be promoted by the expansion and renovation of building infrastructure and the development of smart grid networks in 2021-2027. The compound annual growth rate during the year will reach about 6%.
By 2027, the North American wire and cable market will be worth more than 44 billion U.S. dollars. Increased investment in infrastructure construction and the establishment of new smart grids to meet the ever-increasing power demand will promote the growth of demand in this market.
The development of the electronics industry requires a large number of communication cables
As the demand for consumer electronics products grows, the rapid expansion of the e-commerce industry will further accelerate product adoption. In addition, the wide application of wires and cables in the field of renewable energy and strict government regulations to limit greenhouse gas emissions will promote business prospects
Wires and cables are designed to transmit energy and data in various application industries, which in turn will promote their deployment in the entire telecommunications industry. Tech giants such as Google, Microsoft and AWS are vigorously developing ultra-large-scale data centers, which will inevitably increase product demand. The growing demand for affordable and efficient power sources, coupled with the increasing integration of distributed generator sets, will inject vitality into the industry.
Cables to make a splash in electric vehicles
From the perspective of the application market, due to consumers turning to electric or hybrid vehicles, the wire and cable market in the North American automotive sector has seen moderate growth. It is expected that the rapid adoption of these vehicles over traditional fuel vehicles will increase the demand for low-voltage and medium-voltage cables. In addition, government initiatives to reduce dependence on traditional fuels will promote market growth.
Cable market rebounding

During the COVID-19 pandemic, business growth in the region declined due to the closure of publicly funded construction projects and end-user product demand. Supply chain disruption inhibited industry growth and led to the closure of small and medium-sized enterprises. However, with the popularization of vaccines, governments of various countries have successively cancelled blockade measures to boost the economy.
Due to the increase in private investment and the comprehensive plan to develop infrastructure for smart grid technology, the major wire and cable markets in North America such as Mexico and the United States are expected to achieve a compound annual growth rate of about 9% by 2027. Technological advances in consumer electronics, automobiles and communication systems will significantly affect the expansion of regional markets.